Mistrust and miscommunication between you and your DMC can act like an anchor on your Special Event.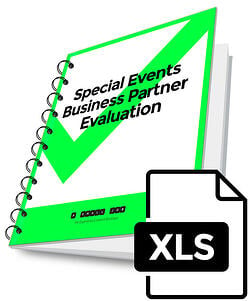 You're a busy professional and sometimes it is not really possible to personally handle every detail on some of your special events abroad. Probably what you need is another you! Well, there is no other you, but here you have the perfect scoring spreadsheet in order to find the ideal business partner abroad. You will then only have to worry about adding extra value to your Special Event.
KEY TAKE AWAY:
Make sure that your DMC can go the extra mile on your behalf
Identify a lack of Expertise in any stage of the project
A clear process that will help you to decide which DMC should you hire
A strategical tool that will help you to negotiate with DMC's
Open and clear process to show why you take decisions during the process
Start your evaluation with this free tool by feeling out the form!