Nacido en Barcelona en 1973. Soy el último de una generación analógica no conectada. De pequeño en vez de pedir hacer actividades extraescolares, les pedí a mis padres un Spectrum zx1 y un curso de Basic,cobol, pascal, fortram, ms-dos.... A partir de esto me convertí sin saberlo en Hacker de gorra blanca en mi adolescencia.
Sin saberlo me junte con un clan que entre otras cosas, demostramos al día siguiente de la salida a bolsa de Terra que era una castillo de naipes y lo demostramos con el programa informe semanal que curiosamente nunca emitió la grabación.
Mis inquietudes siempre fueron el conocimiento y romper los status quo. Mi padre era anarquista y creo que eso influyo en mi pasión por el marketing de guerrilla. El digital lo llevo en la sangre desde los 7 años. Cuanto la gente de mi edad estaba jugando yo me dedicaba a usar el Mirc tuneado para hackers.
Con mas de una década de experiencia en gestión y planificación de eventos, marketing digital y desarrollo de identidad corporativa para las principales marcas mundiales.he compaginado mi carrera profesional con la docencia a nivel nacional e internacional.
Mi pasión estos últimos años esta enfocada en la investigación, concretamente en la intersección de las relaciones digitales Vs las Físicas y como van a cambiar el mundo en que vivimos. Siendo mi intención el poder influir en este cambio, introduciendo valores universales del ser humando que contribuyan a fomentar la buena voluntad y la paz en el mundo.
Mi otra pasión es mi familia y el voluntariado social.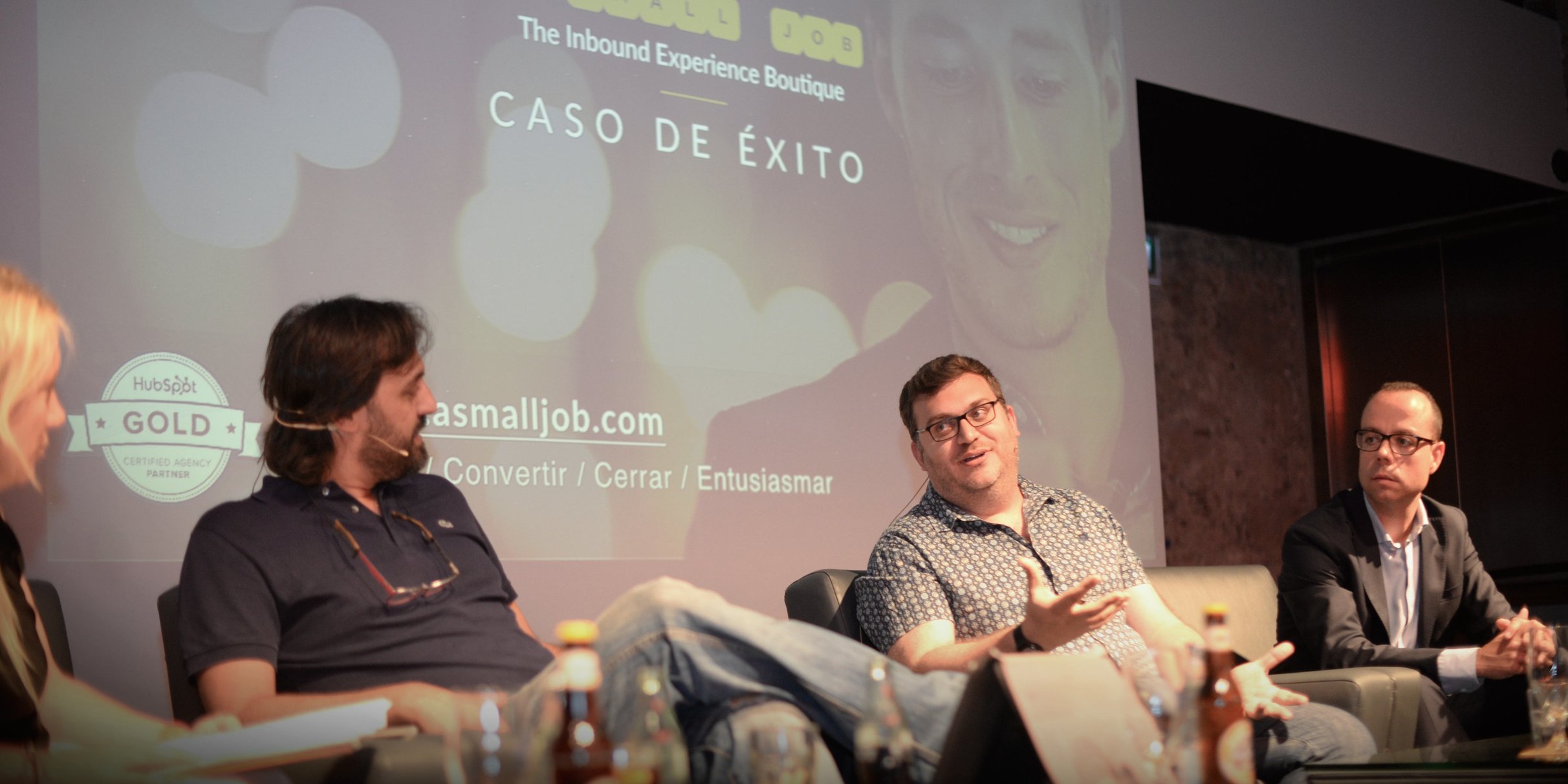 English Version
Barcelona-based entrepreneur & academic future traveler with style I Cretive Executive Director I Inbound Marketing I Event Marketing I Yedi Master
With more than a decade of career experience in event management & planning, digital marketing, corporate & brand development and marketing communications, Barcelona-based entrepreneur and academic Juan Pablo Sanchez has served for the past seven years as Owner & Executive Director of A SMALL JOB. His agency aligns clients with such relevant communication domains as f2f, MD, traditional media, and relationship, experiential, street, ambient and guerrilla marketing.
Juan simultaneously is a Collaborator with the Event Management Institute, as a Future Teacher and Collaborator; and previously worked as Event & Brand Director for BLE Barcelona Loves Entrepreneurs, and as an M.A. Teacher of Experiential Marketing & Measurement Systems at Universitat Autònoma de Barcelona. There, he delivered field expertise as an instructor in Experiential Marketing & Measurement systems & models, applied to experiential marketing and events.
He has also worked as both Creative Executive Director and Communication Strategies Director for MCI Group; and a Business Unit Manager with Yeti.
Juan earned both a Master's degree in Communication and a Bachelor's degree in Marketing from the ESIC Business & Marketing School. He also studied Game Theory at Stanford University. He speaks English, French, Spanish and Catalan.